WHAT IS A BOUTIQUE HOTEL AND WHAT VENUE SHOULD YOU PICK FOR YOUR EVENT: THE 18 FACTORS
Some choices we live not only once but a thousand times over, remembering them for the rest of our lives. – Richard Bach
You're putting together an event. You have the guestlist all set, you know the date, but what about a venue?
Should you choose a boutique hotel or not a boutique hotel?
And wait, if you choose a boutique hotel, will that be big enough for your event or maybe even…
See, lots of questions and quickly you realize that choosing a venue is not as easy as you thought.
There are a lot of important considerations to take into account when you are picking a venue for an event, not just whether it is a boutique hotel or not. While picking a venue can take some time, it can be a surprisingly fun process.
Depending on the event and the city, there can be a lot of factors to take into account when choosing a venue.
Follow the tips here and you will be able to pick your venue and book it in no time!
DETERMINE YOUR BUDGET
The renting of a venue space could represent the majority of the expenses you have for an event.

So what do you need to do before booking a location?

Determine the budget!

Have this number very clear before you start looking for a venue.

Why is this important?

So that you are not heartbroken that you cannot have a venue you looked at but ultimately cannot afford.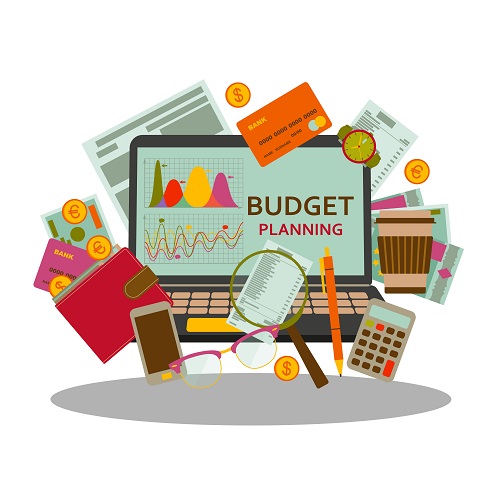 But it's ok, it gets better:

Once you figure out the budget, know that there are some affordable and beautiful locations out there for your event.
DECIDE ON YOUR THEME
No, this does not mean go with your gut on this one!

It means consider what kind of theme or feel you want for your event.

This may matter more for a social event or a wedding where there are many themes to choose from.

For instance, for a wedding, do you want a romantic vineyard, an urban industrial loft, an elegant barn?

These are all vastly different thematically,

But it's ok, and here's why:

You need to figure out the feel for your event before booking. So think hard on this one.
LOCATION, LOCATION, LOCATION
Do you want your event at a hotel, a conference center, an alternative venue?

At the beginning, I went on a little rant about whether to choose a boutique hotel or a larger type of hotel.

First off, what is a boutique hotel?

A boutique hotel is a smaller, usually independent hotel. The upside is that they many times have a local flare and it's easy to talk to management. The downside is that a boutique hotel is not brand name like a franchised hotel.

So if you are having a large event, a boutique hotel is probably not for you. However, if you want a cozier, more intimate experience, a boutique hotel is a great idea.

That's of course the answer if you are settled on a hotel. You may not even want a hotel for your event.

So what are the options for your event anyway?

Sometimes, this question can be easily answered.

For instance, weddings are very often at hotels or religious centers.

For other events, this can be quite the challenge.

And here is where the fun begins:

Get creative with your thinking of where to hold the event.

Think of factors such as the theme of the event, what the guests would prefer, and what may increase the RSVP rate.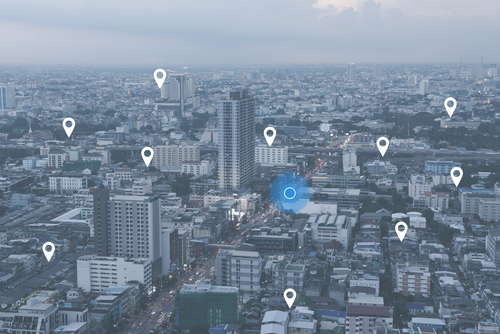 For example, if you are holding the event in a big city, should the event be in the city center or somewhere a little more rustic?

Your view will change depending on the number of guests and the type of guests you have.
CAPACITIES
How much fun would be to have a venue that is too small to accommodate all your guests?

Not fun at all.
Most venues have minimums and by state and city laws, maximum capacities as well.

So the first thing you have to do is figure out whether all your guests will fit in the venue you want.

Most hotel websites have capacity charts which will let you know how many guests you can have in the space.

But that might not be enough.

Having too large a space can be a problem as well.

A space that's too large will make your event feel way too small.

So how do you figure out how to get the right space?

Thanks to technology, it's not that difficult any more.

Consider using an app like EventForte.

With the app you can start planning your event before you've even booked the venue!

Within the app, you can choose your venue and the dimensions of your room, place the furniture of the event, render the space in 3D, and get a sense of the spatial feel of your event.

You can decide then and there whether the event space you are looking at is too small, too large, or just right.

And you can do all this without a site visit.

When you have to research dozens of locations, having a tool like this can tremendously help.
AMENITIES
Are all venues created equally?

Of course not. Different venues offer different services and amenities.

And here's the thing:

It is important for you to figure out what those are.

What do you require? What do you need each room used for? These are the kind of questions you should ask.

The amenities that a venue offers can make or break your decision whether to choose that venue.

Perhaps you need somewhere to dine nearby or at the premises.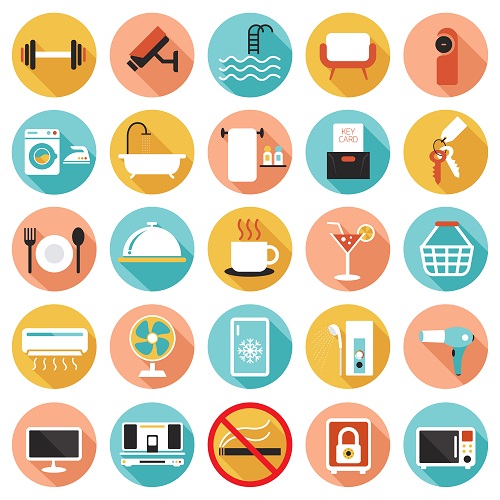 Perhaps you need to hold activities in conjunction with the event.

Whatever the case, you need to get to know your venue to make sure it has the right amenities for your event.
REPUTATION
Any professional will you tell you that you live and die by your reputation.

And that is no exception with your venue either.
What does this mean for you?

Do your research!

Look at reviews online and testimonials to see what other people thought of the venue.

This is also an opportunity to see photographs of past events and see if they look somewhat similar to the event you want to throw.

Remember that just because the venue has the right specifications for you does not mean you are finished with your homework.

If the reputation turns out not to be stellar, it is worth considering looking for another venue.
FOR HOW LONG SHOULD YOU RENT OUT THE VENUE?
What happens if an event goes over time?

Can the outcome be costly?

You bet it can.

In some cases, an hour of overtime can cost $1000.

Yikes! That's a big chunk of money.

One of the biggest mistakes people make in planning an event is not taking into account set up and tear down times.

If we say that set up and tear down takes 30 minutes each, you have to add another hour to your event.

And depending on the event, set up and tear down could take longer than 30 minutes.

So how do you avoid any overtime costs?

Make it very clear to the hotel staff how long set up and tear down are. The venue staff will let you know if you have unrealistic expectations for these times.

After all, they may have an event right after or right before you and they would not want to intrude on their time.

And if you are still unsure, play it safe. Book the extra time you think you need in a conservative fashion so you can plan for the worst case scenario.
QUALITY OF FOOD
The event looks great, the amenities are fine, but what if the food is bad?

That could ruin the whole event.

Many venues offer food as part of a booked event. For today's foodie generation, high quality food is now many times a requirement for all types of events.

So how to determine if the food is good?

Go for a tasting.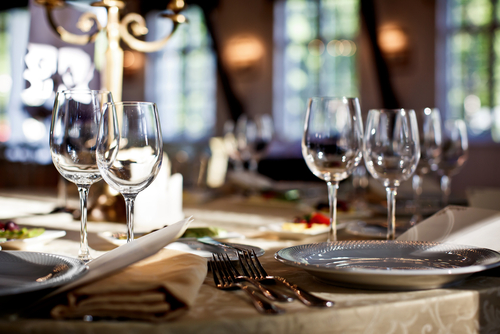 This can be one of the more fun aspects of the venue selection process as you get to try (hopefully) great food at the venues you are researching.

Also ask the venue staff if the venue honors last minute menu requests.
CATERING
Speaking of food, how does your prospective venue handle catering?

It is important to see if the venue has restrictions on catering.

For instance, some venues force you to use an in-house caterer or select from a list of caterers as a condition for booking the space.

Sometimes, this can be a fine accommodation as it makes your life easier.

Anything else to consider?

Just make sure any in-house or preferred caterers are reputable and can give you the food you need for your event.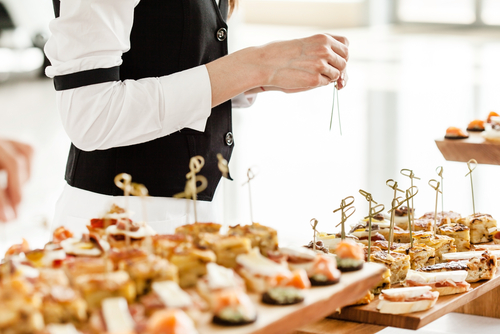 WHAT VENDORS SHOULD I USE FOR MY EVENT?
Aside from catering, you need to consider whether you will need other vendors at your event.

Do you need audio/visual, a set up and tear down crew, etc.?

The first thing to consider is whether the venue is a full service venue. A full service venue will save you time and they are becoming increasingly popular.

An all inclusive package with catering, audio visuals, and technology is a huge time saver.

But if you have your heart set on specific vendors, you need to do your research which can take some time.

So before making any hasty decisions, weigh the pros and cons of the venue's full service package.
GREAT SOUND SYSTEM
What can kick off a party better than a great sound system?

For weddings and social events where music can be key, a venue having a great sound system can be an enormous plus.

A great sound system can be the difference between a good event and a great event.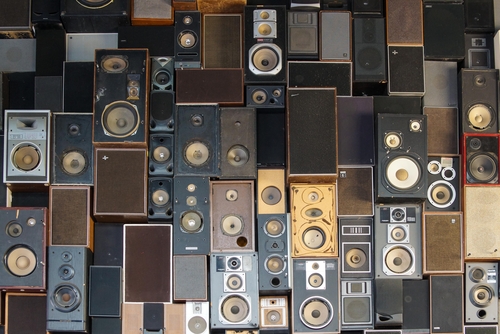 ACOUSTICS
How are your venue's acoustics?

If you are hosting a speaker as part of a conference or a corporate meeting, it is very important to have good acoustics.

A good microphone won't cut it.

But how can you find out about the acoustics?

See if you can get a tour of the space and test it out yourself.

Here's a tip:

Bring a friend or a coworker and stand on opposing ends of the room.

If you can hear each other without having to raise your voice too loudly, the room probably has good acoustics.
LIGHTING
Along with sound, you want to make sure the visuals for your event are great.

Check beforehand to make sure the lights in the room you want are bright enough.

Also don't forget to check whether the lighting system the room has works well with the type of event you are having.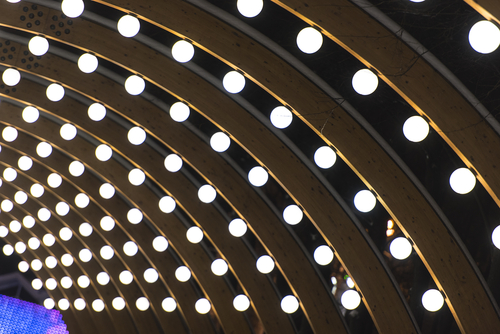 PARKING
Have you ever been to an event where you needed to walk a long distance to get to the venue?

It's not the most ideal scenario.

So when picking a venue, make sure parking is easy and either free or not too expensive.

Call the venue to see if the venue validates parking if you book an event.
SECURITY
Have you ever felt unsafe at an event?

You do not want your guests to feel the same way.

An often overlooked factor, security is not just about whether there is security personnel on the premises.

It is also about amenities such as security doors or some sort of physical barrier to limit access to your event.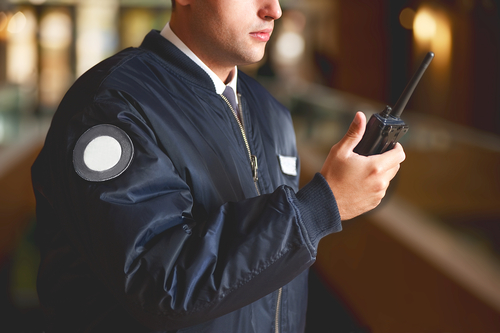 So how to find out about security?

Simply ask!

Ask the venue staff about security at your event and how they handle it.
PRIVACY
Will a simultaneous event in the same venue bother your attendees?

You need to ask yourself such questions when booking a venue.

First consider the layout of the venue. Will you be next to other rooms. If so, it could be a good idea to call the venue and ask if there are any other event bookings that day.

If privacy is important, try to schedule your event when there will not be another event in an adjacent or close by room.
CUSTOMER SERVICE
Have you ever had to be on hold for longer than 10 minutes with a customer service agent?

It's a frustrating experience and you would not want that kind of treatment from your venue either.

When beginning the booking stages for renting out the venue, notice how well the venue's staff returns your calls.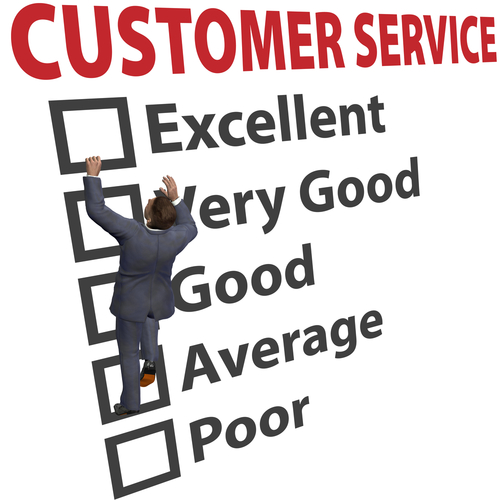 If a venue has bad customer service, it could be a warning sign that the day of the event may go poorly.

And why does this follow?

Because bad customer service generally signals a lack of care the venue has for its customers.

So what is the bottom line?

If you are getting bad customer service from your venue, back out of the booking and find another venue.
TALK TO AN EVENT PLANNER
If you are not a professional and you are feeling a little lost, there is no substitute for talking to a planner.

Planners can be much more familiar with booking venues, layouts, and the time you will need to put everything together.

In other words:

Experience can mean a lot and event planners have loads of experience.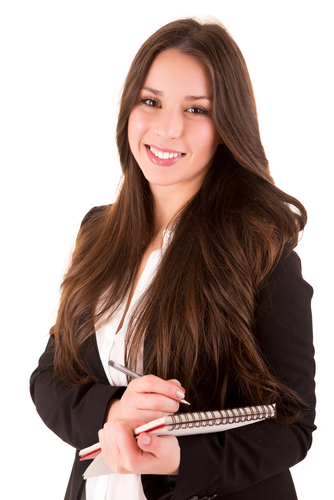 CONCLUSION
Choosing your venue could be the biggest decision you make for your event.

The venue provides the space for the event, bringing people together for an important purpose, whether for work or for play.

So do your homework but as you can see, it doesn't all have to feel like homework.

And once you book that perfect venue, you'll feel a sense of accomplishment for having done your work and getting everything just right.

Let us know if there are other factors you considered in planning your event.